I've been totally MIA blogging this month, but for good reason! I've got a LOT of fun pictures and adventures to share.
Since medical students study from sun up to sun down, I volunteered to take a very close friend of mines girlfriend and mom around the island while they were here visiting. We had an absolute blast, did a ton of exploring, and have seen just how beautiful this island really is!
Saturday July 9th: Dinner at PBH
Our gorgeous view during dinner in this paradise.
Sunday July 10th: Bense Pool Hike
Group pic before leaving campus!


Hiking through the jungle!
About to cliff jump 15 feet...
...into this natural pool.
Ta-da!!!
Monday July 11th: Indian River Tour
Row boating down Indian River. Fun Fact: Scenes from Pirates of the Caribbean 2 were filmed here!






Meet our awesome tour guide, James Bond. He met the entire cast of Pirates of the Caribbean!!!
Took a little detour to a cute little bar off of Indian River
James made one for each of us!!!!
Tuesday July 12th: PBH Beach
We found a live starfish!!!
Absolutely gorgeous day at the beach
Wednesday July 13th: Secret Beach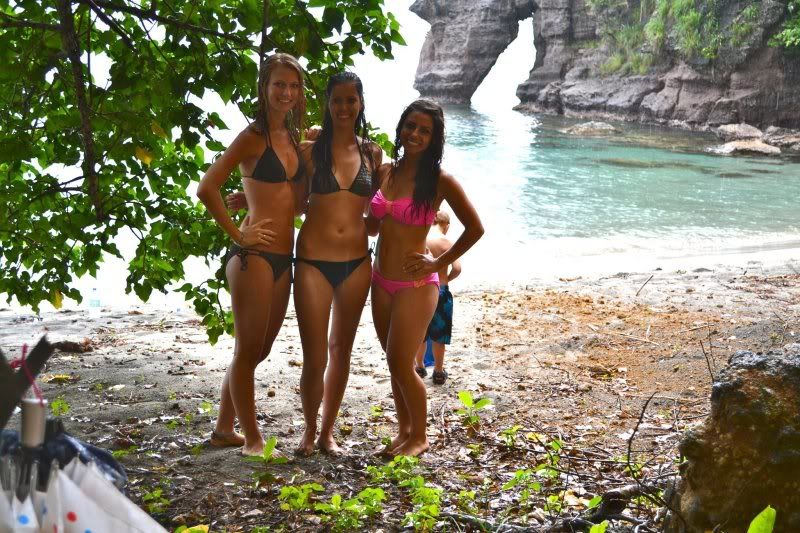 Welcome to Secret Beach!
Yep, that's my son chilling on the beach eating KFC.
To get to Secret Beach you have to go by boat. PJ loved every minute of the ride.
Thursday July 14th: Trafalgar Falls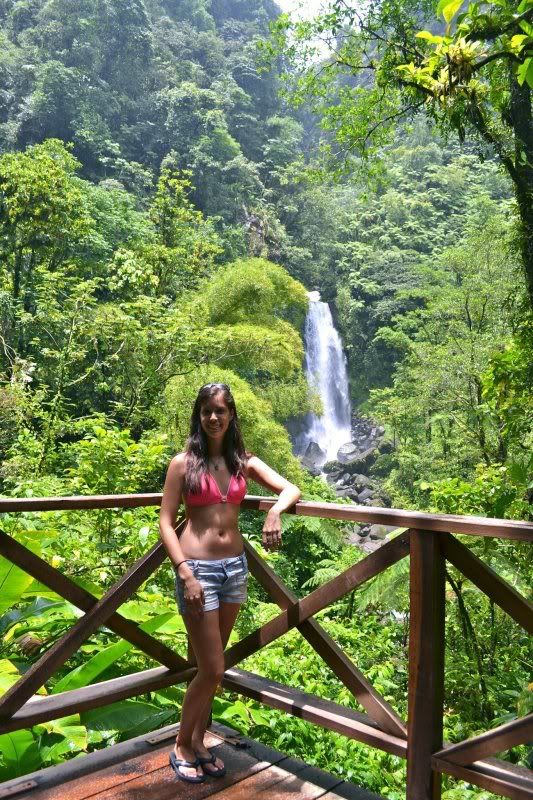 This is my first time seeing a waterfall and it was absolutely breath taking.
Sitting near the bottom of the fall!
Phew, what a whirlwind of a month so far! I hope that if you ever visit Dominica you consider visiting some of these amazing places.